I have never been one wowed by military campaigns, or an avid devotee of battles, wars, the armed forces. I hope I never will.
Every so often, though, something strikes home, and the cost of the courage of people makes an impact.
Here's one example.
The date; March – May 1944
The place: Kohima, Nagaland, India
The event: WW 2 battle between Indian-British troops and a Japanese regiment
Importance: turning point on Japanese front
People: men from modern-day India, Pakistan and Bangladesh. Japanese forces
https://www.bbc.co.uk/news/world-asia-india-55625447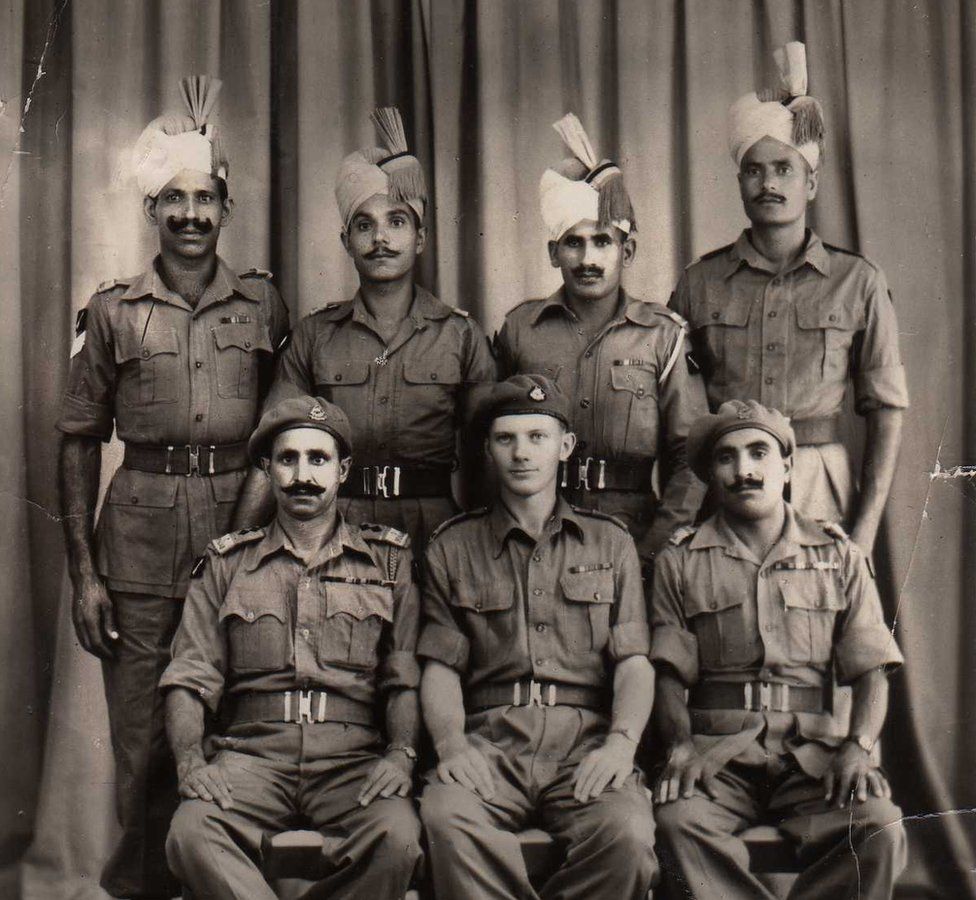 I was astonished to read this account, of how Indian-British soldiers held off a far superior number of Japanese soldiers for three months.
The impact was to be tumultuous: … by June 1944, with more than 7,000 casualties and almost no food supplies left, the Japanese division retreated and returned to Burma.
This was the first time the imperial Japanese forces had been defeated. The impact on everyone's morale was huge.
No matter what you think of war, combat, but what these men went through – yes, I am aware of how little choice played in the matter – has to be honoured. 1500 Indian'British troops went through sheer living hell for three months defending Garrison Hill's strategic entry point to Manipur and Assam, against more than 15,000 so-far invincible, Japanese troops. There was aerial bombardment, and ending in hand-t0-hand fighting.
The relief Punjab regiment-British troops arrived in May. I should think they expected to find a massacre. The scene had that about it, but troops survived, held out, and had held off. The Indian sub-continent was saved.
The relief troops were ordered to pursue the retreating Japanese troops. Cholera and malaria cut down many in retreat, but the main killer was starvation.
These are shocking details. This is the reality of war, fighting. There was no honour in death, here. Were any remembered, except by grieving families who never knew what had happened, or where?
This is very different, however, from the forced Death Marches of concentration camp internees.
Commemoration? Partition swept away a lot of commitment to such memorials. And the new India, Pakistan, later Bangladesh, saw it all as clouded in colonialism.
For whatever reason, the Indian regiment fought and died courageously.
The special bond between deadly enemies is also a thing of surprise, wonder: "When the Japanese and the British veterans of Kohima met, they hugged each other and started crying," he said. "These were the soldiers who had fired at each other, but still they showed a special bond. It was spontaneous and we didn't expect it."
Many from the Nagaland region helped with intelligence and ground knowledge, as well as fighting with the troops. They were hoping for British help in establishing their own Nagaland independence. They felt very aggrieved when in the aftermath of the war this was not even a consideration.
This, also, is a consequences of war – when nations fight, and territory becomes re-ordered, the concerns of smaller bodies become lost, destroyed. No matter what they gave.
Wiki tells us:
In 1944 during World War II the Battle of Kohima along with the simultaneous Battle of Imphal was the turning point in the Burma Campaign. For the first time in South-East Asia, the Japanese lost the initiative to the Allies, which the Allies then retained, until the end of the war. This hand-to-hand battle and slaughter, prevented the Japanese from gaining a base from which they might have easily gone into the plains of India.
Kohima has a large cemetery known as the War Cemetery in Kohima for the Allied war dead maintained by the Commonwealth War Graves Commission. The cemetery lies on the slopes of Garrison Hill, in what was once the Deputy Commissioner's tennis court which was the scene of intense fighting, the Battle of the Tennis Court.
https://en.wikipedia.org/wiki/Kohima